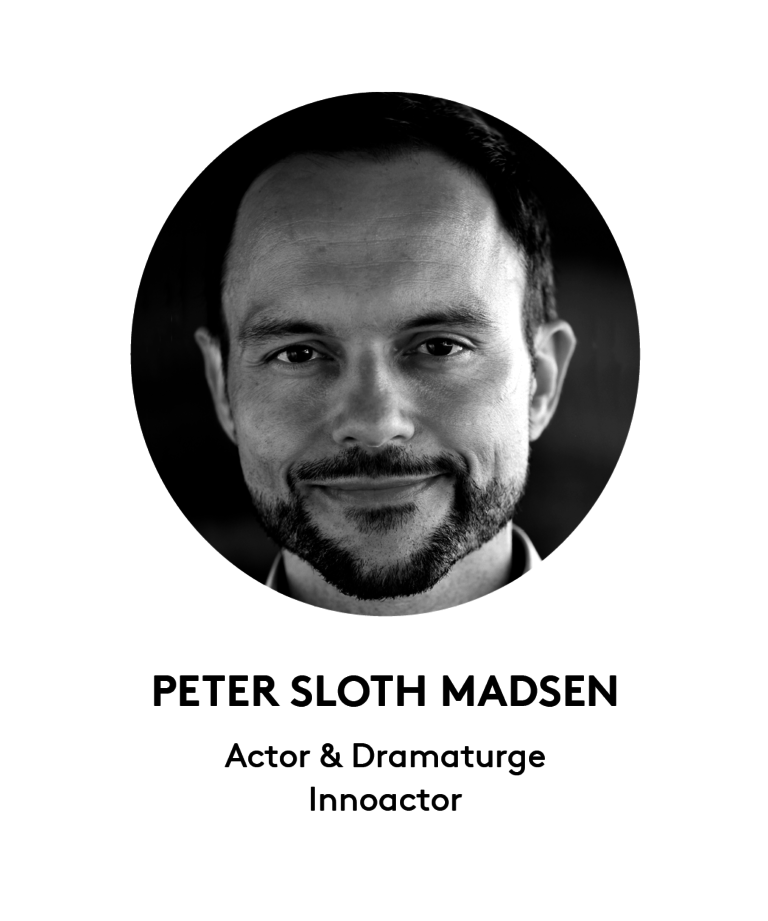 I'm a "hybrid" between actor, BA, dramaturge, BA, Innovation consultant, M.Sc. in technology design. I have more than 15 years of experience working with applied theatre through Forum Theatre, improv, and playback theatre. My artistic background is from Norwegian Theatre Academy, where the focus was on post-dramatic theatre, and the use of space and objects as opposed to pure psychological-realistic acting. As a master of science M.Sc. I focused on how to involve users in design processes through theatre-based activities.
I have been doing several workshops with an emphasis on working with objects and designers with a more phenomenological / embodied approach At SDU (The University of Southern Denmark )
Read my article on Prototyping via Manytyping - "Seamless Mixed-tool Prototyping for Multichannel Services" - in Service Design Networks Touchpoint Journal on Experience Prototyping"
"Embodied design thinking" can be used by anyone working with DESIGN, INDUSTRIAL DESIGN, INNOVATION and IDEA-DEVELOPMENT.
Dramaturge, actor and / MSc. (Technology and design) Peter Sloth Madsen have been teaching workshops and lecturing at SDU Design as part of a research process and conference with designers and design phd / researchers at the SDU Theatre Lab in collaboration with Prof Jacob Buur
"Applied Theatre" techniques was used to teach and explore new ways of utilizing and conceptualizing materials and objects through several workshops.
The result was an "Embodied design thinking" process, where designers used their bodies in scenarios and more abstract object work. Lectures on post-dramatic theatre as well as design theory served as a theoretical framework for the exploration and exchange.
At INNOACTOR MSc. Peter Sloth Madsen collaborates with design phd. Tine Ebdrup on how spaces influence communication, learning and relations.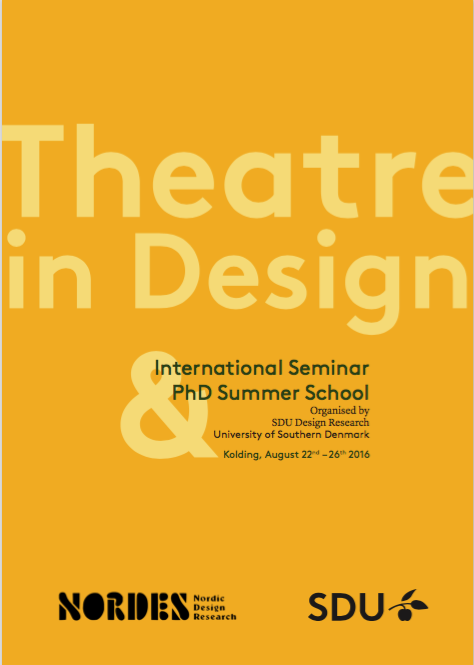 Theatre in Design Seminar
Workshop - "Applied theatre in design processes"
Lecture on post-dramatic theatre by Hans-Thies Lehmann
- September 2017